D
IRECTORS
P
ROFILE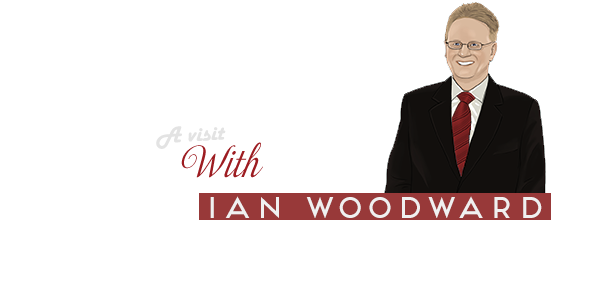 At a glance
- 32 Years of experience as a Lawyer
- BA LL.B Macquarie University 1981
- Accredited Specialist in Local Government & Planning
Hi Ian, we are here today to ask questions about your life in law and how you got into it. Let's begin.
How long have you been a lawyer?
I became a solicitor 32 years ago, in 1981.I have practised in many areas of the law but have always specialised in local government & planning law continuously since that time. I have been appointed as an Accredited Specialist in Local Government & Planning by the Law Society of NSW which is a nationally recognised mark of my expertise in the field.
Where abouts were you brought up?
I am a local Sydney boy. I was born in Hornsby and lived there in my early years. I lived in Hornsby Shire for most of my life. I was the youngest of 4 kids. We were all "baby boomers". My Dad had returned from overseas service in the RAAF, when he married my mother in 1948. They started having children from the beginning to the end of the 1950's. My Dad worked in the local Hornsby Council for 40 years eventually becoming the Shire Clerk (now General Manager) and I grew up surrounded by local government.
When did you decide you wanted to be a lawyer?
I had wanted to be a lawyer for as long as I can remember. I had first watched "Perry Mason" on my Nana's black and white TV in the 1960's. I knew from the moment I set eyes on Perry extracting confessions from witnesses in the witness box to solve his cases, 5 minutes before the end of the show, that I wanted a job like his.
Which University did you go to?
I went to Macquarie University. It was seen to be pretty "radical" in its day. Rather than just teach the law, they taught you to question it and analysis whether the law was appropriate and, if not, how it should be reformed. I was in the second year of the law school starting (1976) and they were very enthusiastic and committed. These were interesting times for lawyers. I started university just weeks after Governor General Kerr had sacked Gough Whitlam as the Prime Minister. Everyone was suddenly an expert in constitutionals law! We all had a huge thirst for constitutional knowledge, an area we would otherwise have found boring.
These were interesting times for lawyers. I started university just weeks after the Governor General had sacked Whitlam as the Prime Minister. Everyone was suddenly an expert in constitutionals law! We all had a huge thirst for constitutional knowledge, an area we would otherwise have found boring.
So you see yourself as fulfilling your destiny?
I think that's going a bit too far. It's just that I grew up talking about planning and local government and wanted to be a lawyer, so I combined both my interests. I am extemely fortunate. I have found a job that combines both my interests.
What do you feel you bring to the industry that gives you an advantage over others?
I was a partner in a city practice for 18 years specialising in local government & planning law. I was given the opportunity to work as an in-house lawyer for a large suburban Council for 5 years before returning to private practice in 2004. Here I was exposed to a range of Legal Issues that one would not be normally exposed to and gave me a great grounding for furthering my career.
Did you have a job while you were going to Uni, say in a law office to get experience?
I didn't have connections in the "legal world" which was a bit of a draw back. Whilst I was going to Uni I used the connections I did have and got a great job working at a local library every weekend and during the 3 month Uni holidays at the end of each year. I did that for the 5 years I was at Uni. It was brilliant. Over the years I also gardened 4 hours a week at a very snobby, well to do, North Shore elderly lady's place at Killara, and another, completely opposite elderly lady, for 4 hours a week at Normanhurst. They were complete extremes on the political spectrum and I learned to speak the political language of both. The Killara lady used to love to tell her tennis ladies, for whom I rolled the tennis court each Monday morning that her gardener was a law student.
In the last year of University I worked every Friday as a "registration clerk" at a firm known as Walter Dickson & Co. The job gave me a good understanding of how a legal office works and where all the Courts and offices were located in the city.
Did you get a job when you first graduated from the College of Law in 1981?
Yes, they were tough times for getting jobs and I rang every law firm who acted for local Councils. I found one who wanted a new enthusiastic lawyer and I fitted the "bill". I was with the firm for 18 years. I really cut my teeth there. I had quite a varied practice. I started by doing local government & planning law as well as personal injury, family and criminal. After a time I landed the G.I.O. Insurance company as a client and broadened the practice to defending fraud. I also gained experience over the years in property and estate law. I had a Court of Appeal case and High Court appeal in my first 12 months. I was very fortunate to have been exposed to such a broad range of work.
What memberships and affiliations do you have as a Lawyer?
I have been a part of many thriving groups over my career which assists in my continued development as a lawyer. This includes 32 years as a member of the Law Society of NSW. A highlight of my career was founding and currently chairing the Local Government Lawyers Group (LGLG) for 14 years. I was also a founding member of EPLA. I was also a member of the Ethics Committee of the Law Society of NSW for 8 years. Lastly, I have been a part of the Land & Environment Court User's Group for 14 years.
Experience? Where else have you worked?
From 1999 to 2004 I worked as the in-house Principal solicitor at Hornsby Shire Council. I gained a good understanding of the way Council's operate "from the inside". I have gained a great empathy in the stresses and pressure Council officers have upon them in an often highly charged political environment. In 2004 I returned to private practice to became a partner in a Parramatta law firm where I continued my areas of specialisation acting for numerous local Councils & developers in NSW. My practice in Code of Conduct work and administrative law relevant to local government increased.
Do you practice in other areas of law?
In my early years of private practice I got a good grounding in general practice which I think is unusual these days for a specialist lawyer. I currently act for people who want me to draft wills and powers of attorney; I do conveyancing and property law; I assist people in planning their retirement; and I do estates, acting for the families of loved ones who have recently passed away is a real privilege. I enjoy being let into their family while they are grieving and helping them out in a difficult time.
How has law impacted upon your life?
Much to the chagrin of my family (and to my frustration at times) I am able to see both sides of the argument and plan for the negative. Because I prepare arguments for those that I represent and ready myself for the arguments that are to be put to me, I can't help but see both sides. Sometimes I wish I didn't. I wish I took a firm stance on a position but, to the frustration of those around me, I have to consider both sides of arguments before I do. I also have a tendency to fear the worse and plan for it so that I am prepared. If it doesn't happen, and it never does, I am pleasantly surprised and educated by the exercise.
I have also gained a lot of friends through law. I have met some really great dedicated people: lawyers, judges, town planners, general managers, clients – people I would never have met had I not practiced law in this field.
I founded, and still chair, a group called the Local Government Lawyers Group (LGLG) in 1999, which is a group of lawyers from around NSW (as far afield as Bathurst, Canberra, Nowra, Cessnock etc.) who meet every 6 weeks to discuss updates & practice management issues.
There are about 15 members in the Group and it has been going strong ever since we started. It really is a great group and everyone loves going. I would count the guys in the group as my friends. We help each other out should we need it; we draw upon members to seek advice for clients; we form new practices– they are always there.
What interests you the most within your practice?
I love the intrigue of investigative work .I enjoy ICAC & Ombudsmen investigations and Code of Conduct matters for local Councils. There are often webs of intrigue. It can be fascinating to see how elaborately a scheme has been woven by the "person of interest" to hide their operation.
I have acted for innocent people who have wrongly had the finger pointed at them and others who have just been caught up, without knowing it, in someone's' scam. ICAC matters are always interesting.
I have been a Conduct Reviewer for many local Councils when a complaint has been made against a Councillor or staff, that something has been done wrong under the Code. I carry out an investigation and report to the Council. I have also acted for Councillors who have been inappropriately investigated when proper process has not followed and made representations to the Division of Local government that the findings were flawed.
Is there anyone that has inspired you over the years?
My Dad, first and foremost. He taught me humility, and the need for an education. He came from a working class background. His father was a steam train driver and brought up a family of 6 kids through the depression and Second World War. They lived on a shoestring budget. Life was tough for them. After my Dad came out of the Airforce he realised he needed more than his 6th grade education. He put himself through the local Technical College. He learnt accounting and achieved his Clerks Certificate for local government. This enabled him to launch a career he loved for the next 40 years.
Dad and Mum were determined that we 4 kids were going to get a University education - with education you could "open up doors to the world". We all ended up getting University educations for which we are most grateful. Mum and Dad sacrificed a lot for us.
Dad taught me about listening to both sides of an argument before forming an opinion. He taught me the ins and outs of local government. He treated me with respect when I was just a little kid and introduced me, as if I was an equal, to Councillors, senior Council officers and local Members of Parliament. He taught me about history, politics and the sense of great occasion. He ignited my great love for them all. I was the only little kid I knew weird enough to play "pin the cigar on Sir Winston Churchill" at my 10th Birthday Party!!